What Should Be On Your Dental Resume?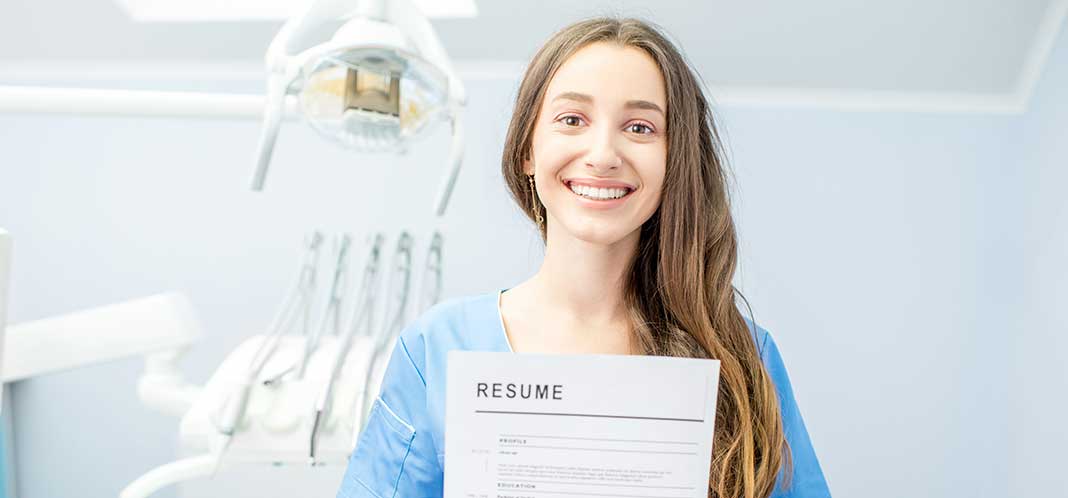 A perfect dental resume can help you stand out, attract interviews, and secure a job as a dentist. However, you need great mastery to write one, and it's time-consuming. So, how can you make a dental resume above average?
The following is the outline of what shouldn't miss in a dental resume:
Contact Information
Well-written contact details should be clear and informative. By just checking your personal information, one should understand if you have been exposed to current technology or not.
For instance, should you give an email address, a prospective employer is likely to consider you at the expense of those who didn't.
How you write your contacts determines the value you attract. Therefore, be sure to provide official contact details.
A Clear Summary Career Statement
Ambiguity in a summary statement erodes the value of a great resume. Be brief when giving an outline of your educational background.
It's advisable to enumerate the institutions where you have gathered your knowledge as a certified dentist. Details provided here should be relevant to your specialization. As you showcase the progress of your achievements, keep the aim of the write-up clear.
The skills acquired over time and areas of specialization shouldn't be skipped as they give you a competitive advantage.
Also, remember to provide a clear outline of your career vision.
Education and Career Background
Education shows the development of your career from one level of expertise to the other. Your potential employers are keen to assess how well packaged you are to fit their company culture.
To caption the above, be sure to state the courses pursued and the institutions you attended. You need to show them that you celebrate your achievements by saying clearly the honors and awards you have scooped. After all, they are not reserved for everyone; it takes effort and commitment to get them.
It's advisable to understand the position that you are interested in. For instance, is it an entry position? Why not make mention of the previous places you have volunteered or the internships you have successfully taken?
Experience and Skills
Your quest for a dentistry post must be accompanied by an ability to express yourself. In addition, your career path must be clear to the readers in chronological order.
For instance, you may need to highlight the keywords of your position and institution to make the details outstanding. Make a little narration of your experience with a clear outline of your job description.
Explain how you exercised your dental experiences, including the affiliate associations where you fine-tuned your skills.
Quality References
You need to show that you have value for relationships. These should be the names of people who know you well in your career path. At least, outline three references and include their current addresses and positions in the organizations they work for.