About Us
In 2002, our founding dentists envisioned a company that could provide needed dental care to often underserved communities, while helping dentists manage the day-to-day administrative burdens of operating a dental office.
In 2004, we created our award-winning DentaPro dental practice management system for large groups. In 2010, we acquired DPMS, Inc. further expanding our non-clinical support abilities. In 2014, we officially changed our name to Benevis to better reflect the company's mission to improve access to dentistry by providing the highest quality non-clinical practices services to some of the nation's leading dental practices.
Over the years, we have grown to over 2 million patient visits per year and expanded our service offerings to become an industry leader in providing non-clinical, business support services to dental practices in 13 states and the District of Columbia.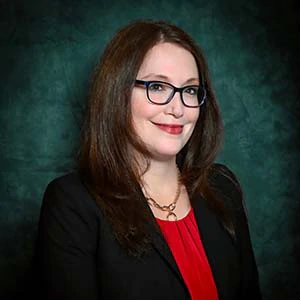 Shannon Ghosh
SVP-General Counsel and Secretary
Lucian Narita, DDS
Regional Director of Clinical
Bryan Carey
Chief Executive Officer
Bryan Carey, who has served as a Director of Benevis since early 2021, brings a strong background of leading successful healthcare services businesses. He has over 20 years of experience in multi-site healthcare service organizations, including oncology, physician practice management, behavioral health, and hospital-based services. He most recently served as President of Alteon Health, a leading provider of support for emergency and hospitalist medicine, where he was instrumental in expanding service offerings across the continuum of care as well as through value-based care arrangements with payers. He has worked to expand access to care throughout his career in healthcare, including at 21st Century Oncology through joint ventures providing integrated cancer care with leading health systems, and at Sunspire Health through the development of convenient new locations focused on behavioral health.
Dale Mayfield, DMD
Chief Dental Officer
Dr. Dale Mayfield joined the company in 2006 and currently serves as Chief Dental Officer leading the organization's general dentistry practice. He previously spent 10 years in private practice in Decatur, Georgia, gaining extensive experience in all aspects of dentistry, including implants, complex crown and bridge cases, CEREC, and endodontics. Dr. Mayfield has a Doctor of Dental Medicine degree from the Medical College of Georgia and a B.S. in exercise physiology from Brigham Young University.
David M. Vieth, DDS
Chief Dental Officer
Dr. David Vieth joined the company in 2007 and currently serves as Chief Dental Officer leading the organization's acquisition and affiliation, compliance, training and specialty services programs. Prior to joining the company, Dr. Vieth started a multi-specialty group dental practice serving Western New York employing 27 general dentists and dental specialists. Dr. Vieth has a Doctor of Dental Surgery degree from Ohio State University Dental School and a B.S. from Bowling Green State University.
Patricia Pasceri
President of Operations – East
Patricia Pasceri joined the company in April 2021 and currently serves as the President of Operations for the East Region. Patty has 25 years of experience in clinical operations and management in hospital, outpatient, and extended care markets. Previous she worked as the Senior Vice President of Clinical Operations for Healogics, the leading company that managed and operated outpatient wound care centers. Patty has a vast experience in implementing and managing multi-site centers and offices across the US. Patty achieved her Bachelor of Nursing degree from Immaculata University.
Chanda Fulgium
President of Operations – West
Chanda Fulgium joined the company in 2021 and currently serves as the President of Operations for the West Region. Prior to her services at Benevis, Chanda has nearly a decade of experience in the health care sector, developing emerging leaders from the wound care space to the orthodontia space. A published author, Chanda holds an MBA, an MS, and a BS all in the Communication Studies disciplines.
Will Alexander
Chief Information Officer
Will Alexander joined Benevis in 2019 as Chief Information Officer. Will leads all of the day to day tactics and strategy for IT. Prior to joining Benevis, Will spent 15 years at RaceTrac Petroleum. He led their IT department from 2009 to 2019. Will is active in Georgia CIO, Technology Association of Georgia, and Atlanta Telcom Professionals. He is also on the board for the non-profit PowerMyLearning. Will holds a B.S. in Mechanical Engineering from the Georgia Institute of Technology and a M.B.A from Georgia State University.
Karen Hornsby
Senior Vice President of Managed Care
Karen serves as the company's SVP of Managed Care. Karen has worked in a variety of executive roles within the payor and provider arenas including Aetna, Cigna, Humana, and large integrated healthcare systems. She also spent 13+ years building 2 national consulting groups' Healthcare Process Improvement practices. Karen graduated from the University of Alabama and earned her CPA license within KPMG's healthcare auditing and consulting division.
Gaile Omori is the Senior Vice President of Human Resources, where she oversees the development and execution of the company's people strategy and practice, including compensation, benefits, recruiting, training, talent development, diversity, and equity and inclusion initiatives. Her background includes developing people-centric organizations with a focus on growth and innovation. Omori brings 30+ years of experience, with much of her time spent in healthcare companies like Athletico Physical Therapy and Millennium Pharmacy Systems.
Brad Bryan, DMD
VP of Clinical Operations
Dr. Brad Bryan joined Benevis in 2007. During his tenure at Benevis, Dr. Bryan has served in a variety of roles with his most recent being VP of Clinical Operations. He received his Bachelor in Science degree from Mississippi College and his Doctor of Dental Medicine degree from the University of Mississippi Medical Center School of Dentistry. Dr. Bryan is a proud member of the American Dental Association, the American Academy of Pediatric dentistry, the Mississippi Dental Association, the Louisiana Dental Association and the Academy of General Dentistry. 
Jane Whang, DDS
Regional Director of Clinical
Dr. Jane Whang has been with the company since 2009. She graduated with a B.A. in Psychology from Barnard College, M.A. in Elementary Education from Columbia University and D.D.S. from Columbia University. She pursued dentistry after teaching 8th Grade Science for 4 years in NYC. After graduating dental school, she worked in a multi-specialty private office in Danbury, CT before relocating to Maryland to join Benevis as an Associate Dentist. She now serves as a Regional Director of Clinical for the East Region.
David Moore, DMD
Regional Director of Clinical
Dr. David Moore graduated from University of Nevada Las Vegas in 2006 and joined the company in 2008. He currently serves as the Regional Director of Clinical, which gives him the opportunity to work with and mentor the doctors that serve our communities.  Dr. Moore's passion is to provide children with high quality dental care and services.  His mission is to educate children and parents on oral health while providing an environment where they can have a fun and enjoyable dental experience.
Bill Ryan
VP of Talent Acquisition
Bill Ryan joined Benevis in 2021 and currently serves as the VP of Talent Acquisition. He has multiple industries under his belt including Healthcare, Technology, and now the Dental industry. Bill has a passion for healthcare and has worked for some of the largest healthcare organizations in the city of Atlanta. This includes staffing major healthcare organizations like Piedmont Hospital during the pandemic. Bill has been married for 30 years and has two adopted teenage sons. During his free time, he enjoys golfing and spending time outdoors.
Marina Miller
VP of Talent Acquisition
Marina Miller is the Vice President of Talent Acquisitions, where she leads the Provider Recruitment team and develops strategies to attract and on-board the right talent. She brings more than 20 years of Talent Acquisition and HR experience to her new role. Marina joins the Benevis team from Dental Dreams where, in her role as Sr. Director of Doctor Recruitment and Relations, she successfully developed and implemented unique provider recruitment strategies. She also brings a strong sales and retail experience skillset from various prior roles at Colorscience and the Jones Group.
Tara McCarthy
VP of Marketing and Community Engagement
Tara McCarthy joined Benevis in 2021 as the Vice President of Marketing and Community Engagement. With more than 20 years of marketing and sales experience, Tara has served in multiple healthcare and technology leadership roles, including Marketing Director at Bamboo Health and Senior Director of Marketing and Community Education at Healogics. She holds a Bachelor of Science degree from the University of Saint Joseph.
Kate Cabrini
VP of Revenue Cycle
Kate joined the Benevis leadership team in 2021 as the Vice President of Revenue Cycle, where she oversees the strategy, operations, and optimization of Benevis' revenue cycle team. Kate is an experienced Revenue Cycle professional with over 19 years of experience in healthcare. Most recently, serving as the Director of Revenue Cycle Management for Healogics, the country's largest wound care provider. In her current role, Kate is also responsible for guiding decisions around the systems, tools, processes, and investment for the revenue associated with patient services for all Benevis supported offices. Kate holds a Bachelor of Business Administration from Lindsey Wilson College and a Master of Business Administration from Western Kentucky University.
0 1 2 3 4 5 6 7 8 9 10 11 12 13 14 15 16 17 18 19 20 21 22 23 24 25 26 27 28 29 30 31 32 33 34 35 36 37
Join Our Talent Community
Stay connected by joining our Talent Community. Get updates on news and opportunities at Benevis that suit your skills and interests.