How Long Is Dental Residency?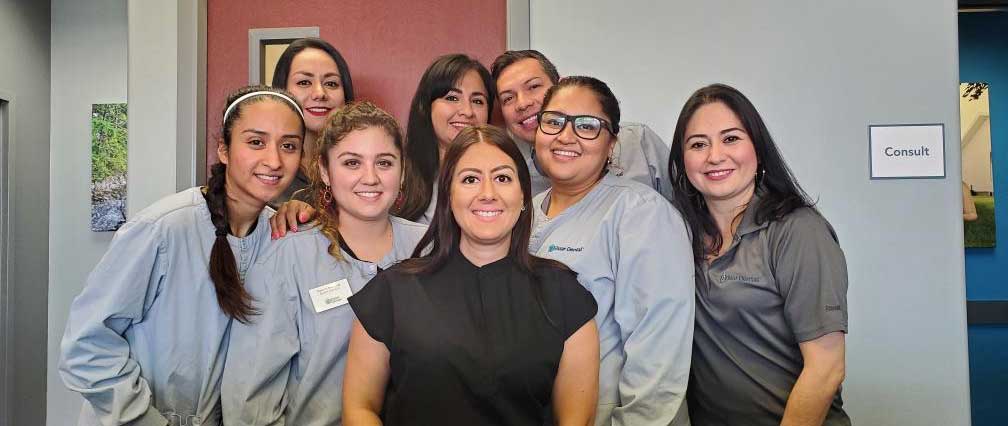 Completing a dental residency is required to become eligible for a dental license. However, if you pursue a specialty, you may need to attend more school and fulfill more residency requirements.
For example, oral and maxillofacial pathology requires a four-year residency, while becoming a pediatric dentist requires a two-year residency program. Depending on your specialty and additional schooling, the process to become eligible for licensure can take up to six years.
Residency Programs and Length
There are 14 types of advanced dental education programs accredited by the Commission on Dental Accreditation (CODA) and recognized by the American Dental Association (ADA). The list below will give you an idea on generally how long these programs are.
Advanced General Dentistry Education Programs in Dental Anesthesiology – 36 months
Advanced Education in General Dentistry Programs – 12 months
Advanced General Dentistry Education Programs in Oral Medicine – 12 months
Advanced General Dentistry Education Programs in Orofacial Pain – 12 months
Dental Public Health – 12 months
Endodontics – 24 – 36 months
General Practice – 12 months
Oral and Maxillofacial Radiology – 24 – 36 months
Oral and Maxillofacial Pathology – 36 months
Oral and Maxillofacial Surgery – 4 – 6 years
Orthodontics and Dentofacial Orthopedics – 36 months
Pediatric Dentistry – 2 years
Periodontics – 3 years
Prosthodontics – 36 months
Each of these dental programs has a different residency length. General dental residencies are often less than one to two years, while surgical residencies may be between three and seven years.
How Long Is Dental Residency?
So how long is dental residency? Unfortunately the answer is: it differs between states and schools. So, there is not a set answer, but the above programs and their respective common lengths will give you an idea of what to expect. According to ADA, almost all states require dentists to have a DMD or DDS degree from a CODA-accredited university program. However, not all states require a residency to receive licensure.
California requires two years for general dental residencies for a graduate to become eligible for licensure. On the other hand, New York and Delaware require a minimum of one year of residency for dentistry graduates. In Ohio, the length of your dental residency doesn't matter as much as the validity of it. If you do your residency in Ohio, your program must be approved by CODA. So, depending on where you want to practice you will have certain dental residency requirements set forth by the state.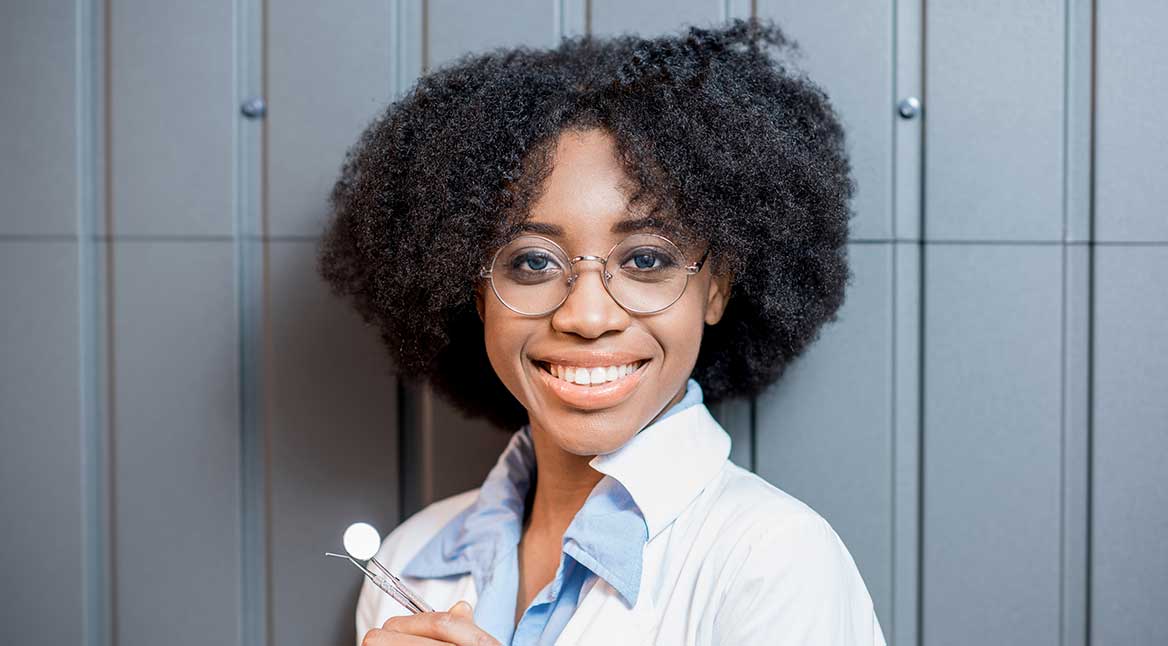 What is the Difference Between DDS and DMD?
If you are interested in becoming a dentist, there are two different titles you will see in practice. Some dentists have DDS after their name and some have DMD. Learn the difference here!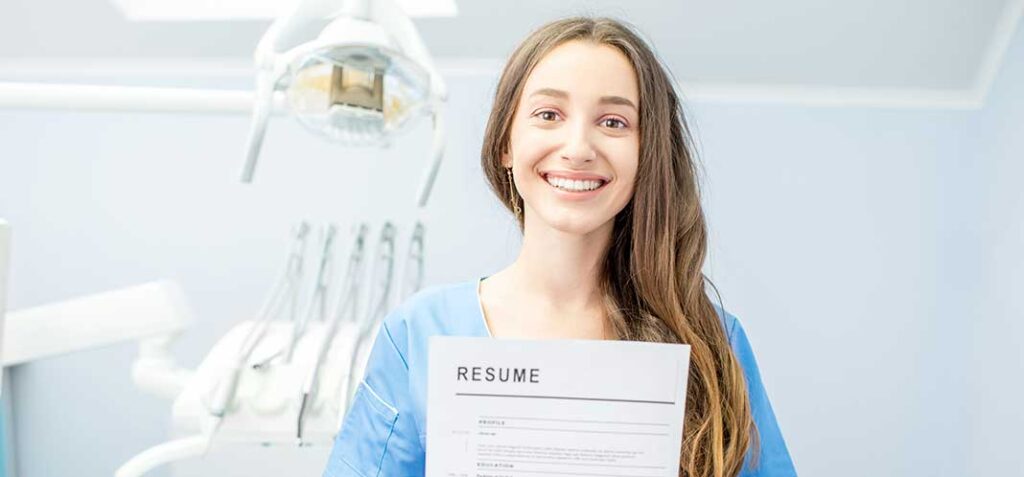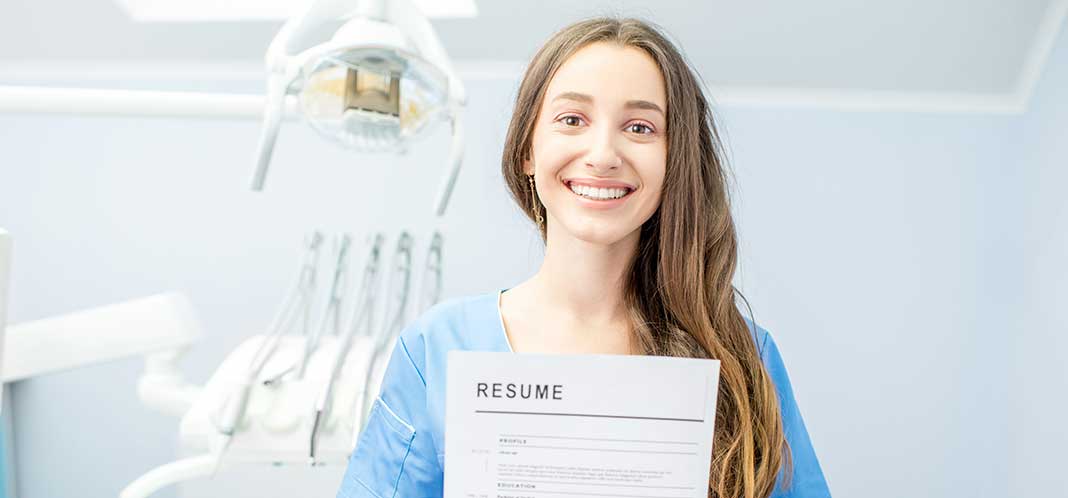 What to Expect During a Dentist Interview: Questions, Tasks & More
After the long years of dental school, residency, or more, the last step between a dental student and a career is the job interview.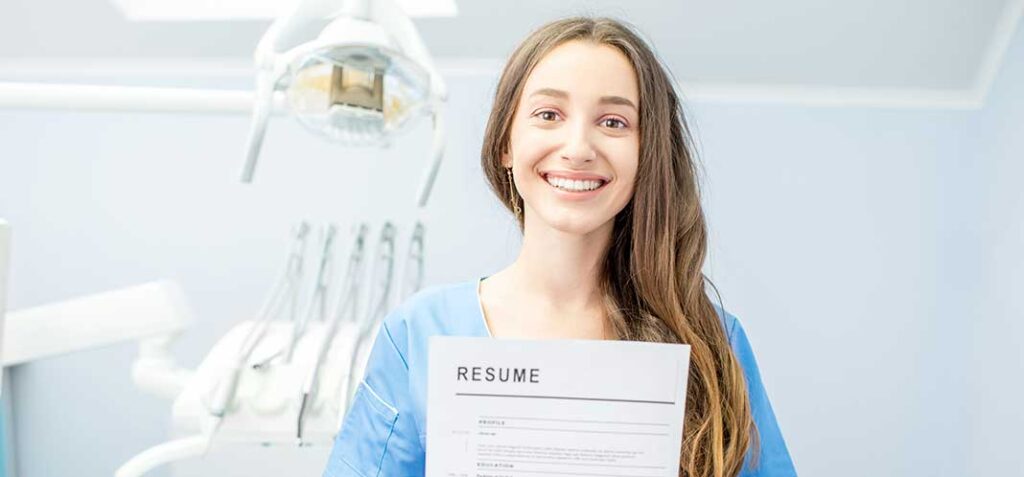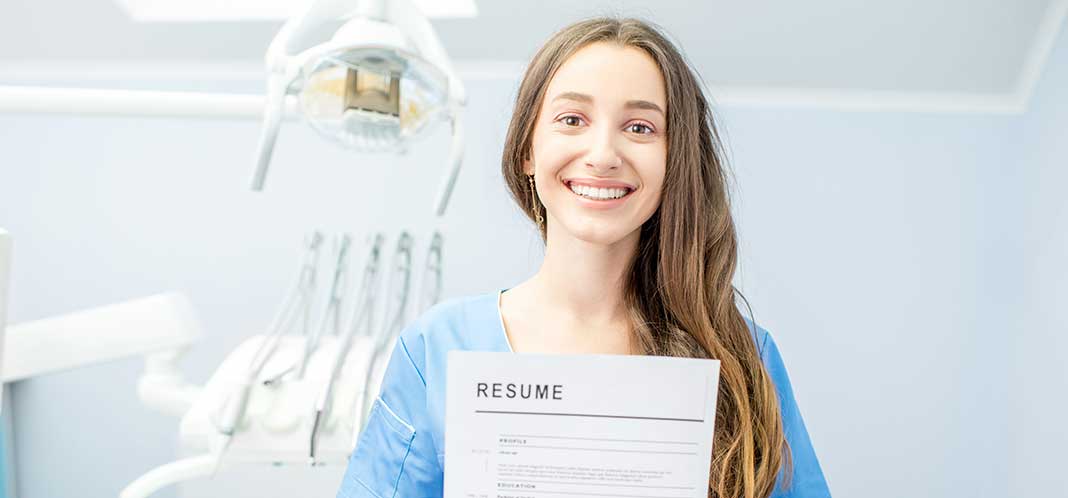 What Should Be On Your Dental Resume?
A perfect dental resume can help you stand out, attract interviews, and secure a job as a dentist. However, you need great mastery to write one, and it's time-consuming. So, how can you make a dental resume above average?