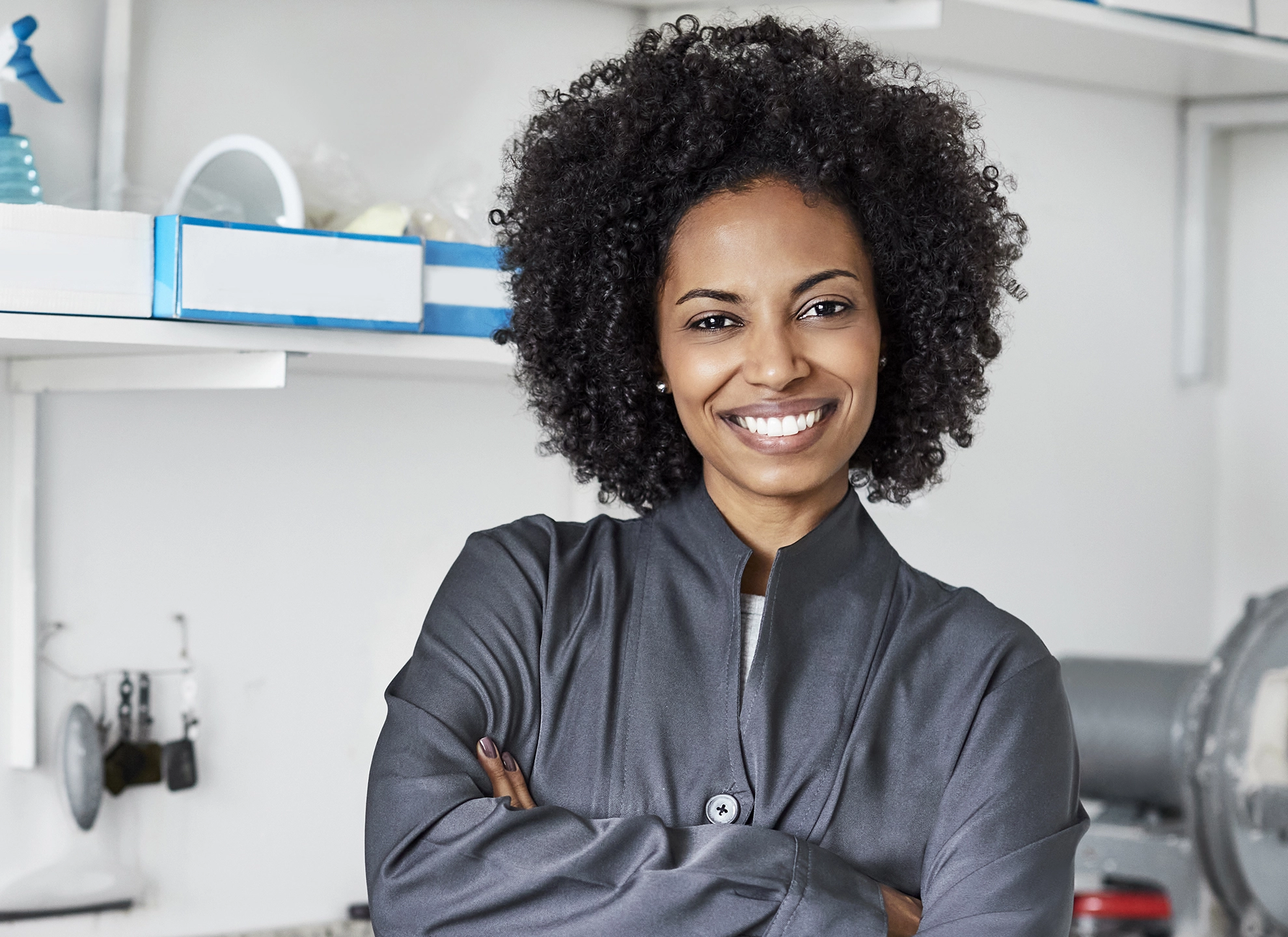 If you enjoy working with people and the healthcare industry interests you, you might be interested in becoming a dentist. Dentists enjoy helping patients maintain their oral health, and the rewarding career pays well. Many dentists make more than $150,000 annually.
Dentists can choose to work in a private practice where they are their own bosses. They can also work in larger practices with other dentists and health care professionals. Like other health care specialties, researchers are continually learning more about oral health and scientific breakthroughs make dentistry more comfortable for patients.
How Do You Become a Dentist?
Dentists, like physicians, have to attend school for longer than most other professionals. Before applying to dental school, candidates need a bachelor's degree in a related field. Applicants usually need to submit their undergraduate grades, Dental Admissions Test score, several letters of recommendation, and a personal essay. So, the first step in becoming a dentist is completing your undergraduate degree.
Undergraduate
There are no specific pre-dental majors, but there are prerequisites for dental school and pre-dental programs at certain colleges that will help you meet these prerequisites.
Undergraduates who go on to dental school can major in a variety of studies, but dental schools will expect heavy areas of study in science. Biology is the most common major for dental students, but there are more options. 
When attending college, you should take courses that get you started on your path to being a dentist. These courses include at least eight credit hours in:
Biology with lab coursework
English
General chemistry with lab work
Organic chemistry with lab work
Physics
You can begin preparing for these challenging classes by taking science classes in high school. You might want to consider taking Advanced Placement courses in high school so you can take more challenging courses in college. Check the requirements for your preferred dental school so you can start taking the right classes immediately.
Dental school admissions offices like to see good grades in related courses, especially in the science courses. They also like to see that candidates can manage college and extracurricular activities, as dental school can be more demanding than undergraduate programs.
Candidates also need to have self-confidence, an independent work ethic, and the desire to help people. To see these traits, some dental school admissions offices require candidates to attend personal interviews.
After graduating with an undergraduate degree, the next to becoming a dentist is applying to and attending dental school.
Dental School
Like medical school, dental school presents several challenges. It is expensive and competitive. How competitive? Read our blog for more info on competition in dental school. [LINK TO BLOG]
Most dental schools accept about 55% of applicants. Dental schools like to see college GPAs above 3.5 and Dental Admissions Test scores above 20. Most students need four years of college and four years of dental school to become a dentist.
Choosing a Dental School
While learning how to become a dentist, you might want to consider looking into the dental schools that meet your needs. With over 60 dental schools in the US, students can usually find one within a few hours of their homes.
Ideally, you want to choose a dental school with accreditation from the American Dental Association (ADA). If you want to be a dentist, any ADA-accredited school can help you achieve your goal. However, if your goal is to have a dental specialty, then you'll want to choose a dental school that offers training in your preferred specialty. 
Preparing for the DAT
Before you apply to dental school, you will need to take the Dental Admissions Test (DAT). The test does not evaluate your ability to answer questions about dentistry. Instead, it evaluates your academic ability, especially related to science and perception.
Many of the questions on the DAT are about college-level biology, general chemistry, and organic chemistry. You can help yourself with the DAT by taking practice tests and learning about the types of questions on the test.
How Do You Pay for Dental School?
Dental school is expensive, but it is an investment in your future. The cost of the program correlates to the annual salaries that dentists earn. Most dental students use loans to pay for their training. Like all colleges, dental schools have financial aid departments that help students figure out how to pay for their programs.
What Can High School Students Do?
If you are a high school student and you want to know how to become a dentist, you can start preparing for the career while in high school. The first thing you can do is take important science classes like biology, chemistry, and anatomy. Study hard while in those classes so that you have the basic knowledge you can take to college and dental school.
The next thing you can do on your way to becoming a dentist is to job shadow with local dentists. Ask your dentist questions about her career choice and ask if you can spend time shadowing at the office. Seeing what dentists do each day can help you better understand if the career is for you.
Finally, high school students should get involved in extracurricular activities that get them interacting with the public and helping people solve problems. The groups don't have to be related to health care but should involve speaking, thinking, and analyzing.
Licensing
Once you graduate from dental school in order to start legally practicing you must pass your licensing exams.A dental school graduate will take the licensing exam in the state they want to practice in and once passed they can legally start seeing patients in that state. The exams vary by state, but all will require dental school education and consist of a written and clinical exam. These licensing exams differ from board certification. Board certification is not required to practice, but is an important part of getting a job in a competitive field.
Residency
Once you graduate from dental school, the last hurdle in practicing dentistry will be completing your residency and taking board certification exams. Once you graduate, you technically have the credentials to call yourself a dentist, but your residency will give you the knowledge to pass your board certification. If you are planning on specializing in an area of dentistry a residency program can be required, like when becoming a pediatric dentist for example. A dental school graduate who wants to practice pediatric dentistry must complete a residency in an approved pediatric dental setting.
Board Certification
While you can practice dentistry without being board certified, becoming a board certified dentist makes you appealing to clients and employers alike. It is very common for dental school graduates to work towards board certification because it means they've gone above and beyond the basic degree requirements for dental licensure in order to best serve their patients.
Options for Dental Careers
Dentists have several options for career choices. They can work with patients, conduct research, perform surgery, and work in other oral-health professions.
Private practice: Dentists can work on their own or with others in partnerships.
Public health dentistry: Dentists work in community health organizations, helping people maintain oral health and developing policies about oral health. Some public-health dentists work in prisons, for military groups, and at Native American reservations.
Research and academics: Dentists working in academics and research focus on training students to become dentists or working in research-based laboratories. In research programs and dental schools, dentists get to work with cutting-edge technology that improves dental experiences for patients.
International dentistry: These dentists work overseas helping disadvantaged communities improve oral health care.
Types of Dentists
There are many areas of specialization in the dentistry field so if you have a specific interest you can gain specialization in these fields. What are some options for dental specialization?
Periodontist
Endodontist
Orthodontist
Prosthodontist
Pediatric Dentist
Conclusion
Dentistry is a rewarding career field with plenty of variety. Students can graduate from dental school in four years and begin working with patients upon graduation. They can also choose to add to their skills through specialty training.
What is the path for becoming a dentist?
Obtaining an undergraduate degree
Graduating from Dental School
Taking state licensing exams to obtain your license to practice
Complete a residency program for specialization and clinic hours
Pass Board Certification for the highest accreditation in the dental field
Becoming a dentist takes a lot of schooling and it takes about 9-11 years to complete this schooling, but once it is all complete there are plenty of options for work, including specializations.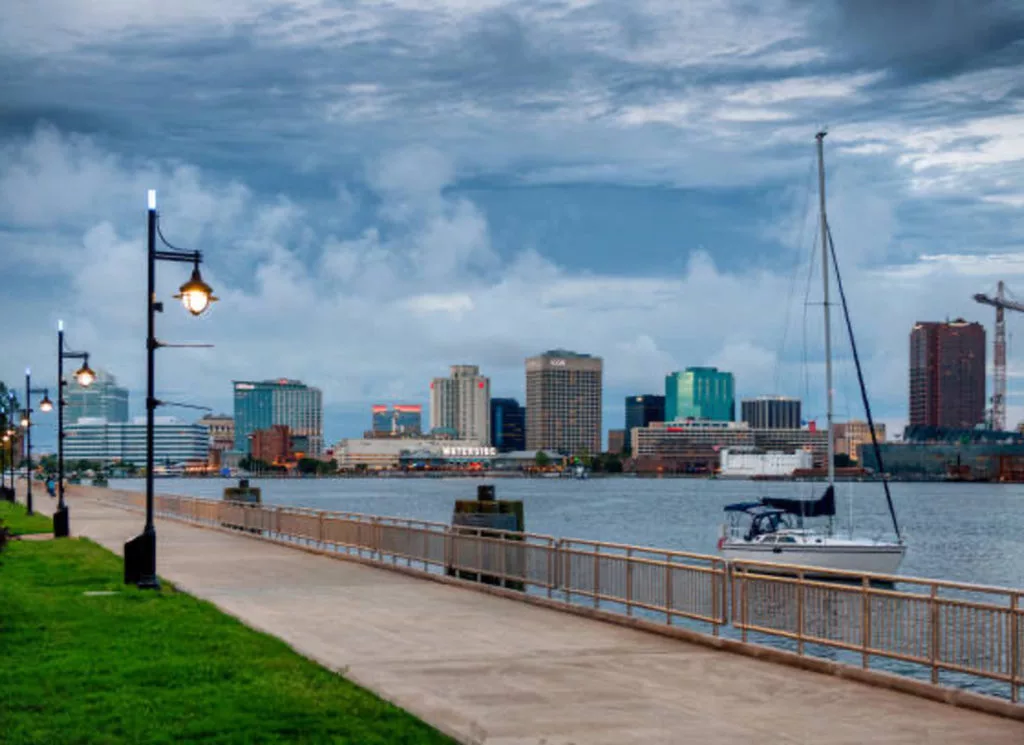 The Benefits of Being a Dentist with Benevis at a Spencer Dental and Braces Office in Norfolk Virginia
June 27, 2023
Norfolk, Virginia, is a vibrant city with a rich history. It is located at the heart of the Hampton Roads area. This city is known for its numerous waterfronts, including the Chesapeake Bay, Elizabeth River, and the Atlantic Ocean. In this blog post, we will highlight some of the reasons why Norfolk, Virginia, is a great place to live.

Celebrating Dental Assistants At Benevis
March 8, 2022
Dental assistants often act as the liaison between a dentist and a patient. They provide valuable support to the dentist and their practice.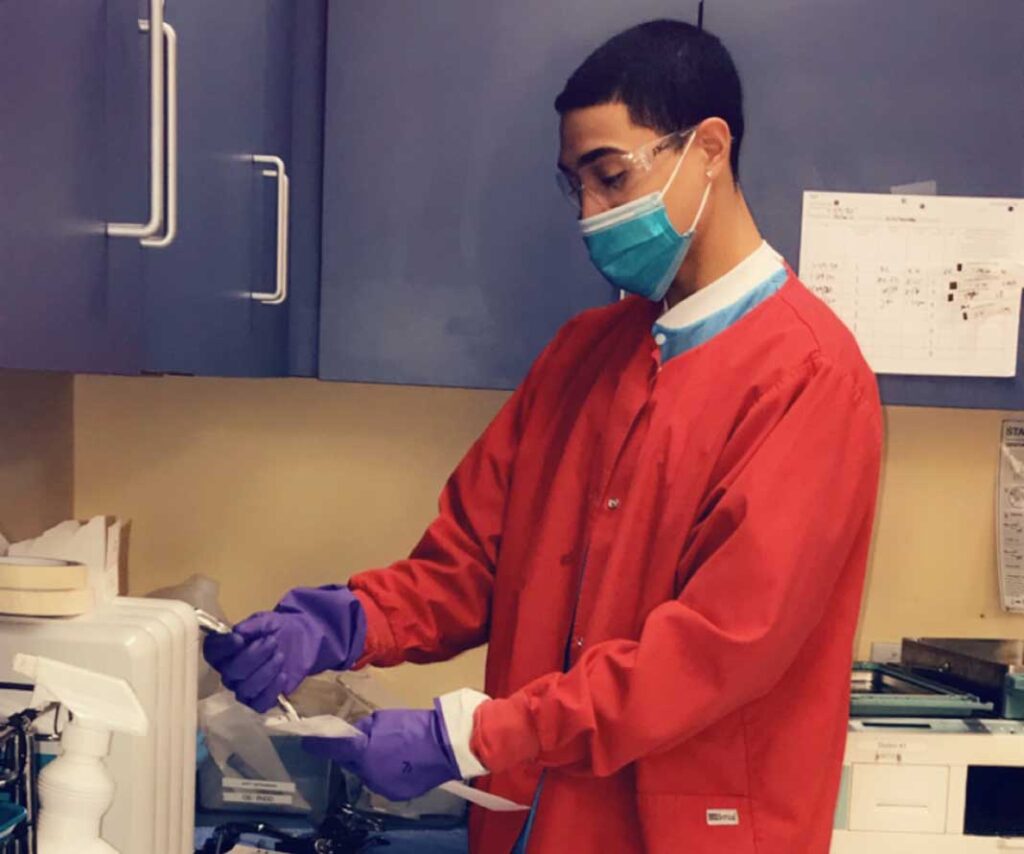 How to Become a Dental Lab Technician
November 30, 2021
When you go to the dental office, your dentist is not necessarily the only one that deals with your teeth. Other trained dental professionals take part as well. One of these is the dental lab technician.