How To Become A Dental Hygienist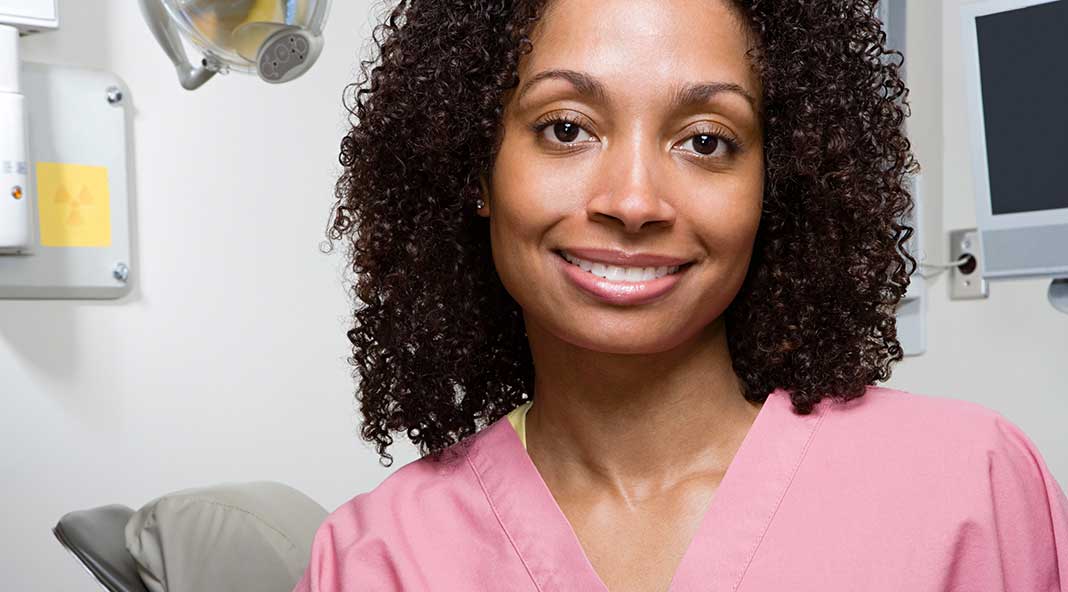 Dental hygienists are the unsung heroes of dental care. They help patients maintain their oral health by polishing teeth, removing plaque from tooth surfaces, and preventing gum disease. But do you know how to become a dental hygienist?
The job duties of a dental hygienist vary depending on where you work. Some clinics hire only hygienists specializing in preventative services like scaling and polishings, while others prefer hygienists with advanced restorative techniques.
Here's what it takes to become a dental hygienist.
Step One: Get your Bachelor's or Associate Degree
The first step towards becoming a dental hygienist is getting a bachelor's/associate degree in dental hygiene. You can earn this degree online or at one of many schools across the country. Most programs take two to three years. Ensure you enroll in a school accredited by the Commission on Dental Accreditation (CODA).
Step Two: Take Your Licensing Exam
After earning your degree, you must pass the National Board Dental Hygiene Examination then take a state-specific licensing exam. These exams help ensure only qualified students work in this field.
Ensure you have a Dental Personal Identifier Number (DENTPIN) before applying for licensing tests.
Step Three: Start Working as a Dental Hygienist
When you've finished all of the above requirements, you can begin practicing as a dental hygienist. Job prospects vary, but you'll eventually get work if you have minimal education and licensing requirements.
It's advisable to take entry-level jobs as you build your clinical experience. Of course, job experience isn't the only thing that boosts your dental hygienist resume. You should have extra skills like:
Dexterity
Communication skills
Interpersonal skills
Attention to detail
Step Four: Earn More Experience and Keep Learning
As you gain more experience, you'll find new ways to improve your skills. For example, you could enroll in continuing education courses offered by local colleges.
You could also join a national organization such as the American Dental Hygienists' Association (ADHA). By joining ADHA, you can stay up to date on current news and get professional support.
Another alternative is to enroll in a master's degree program in dental hygiene. This option is ideal if you want to dive into research, become a teacher, or take on advanced roles.
What Does a Dental Hygienist Do?
After learning how to become a dental hygienist, the next step is to understand the hygienist's role.
Dental hygienists are professionals who specialize in oral health care. They provide preventive dental services such as cleaning teeth, scaling, polishing, and fluoride treatments.
They also perform procedures such as root canal therapy, crowns, bridges, implants, and dentures.
A dental hygienist works closely with dentists and other dental professionals to ensure patients receive quality dental care.
Career Aspects of a Dental Hygienist
Before becoming licensed, you must have at least two years' professional training or college coursework related to hygiene. Most states require applicants to pass written and practical exams. Some conditions may also require additional clinical hours.
You might not realize this right away, but a dental hygienist can work different types of jobs. Here are some examples:
Cleaning offices and clinics
Working in hospitals
Providing home care services
Pediatric dental hygienist
Teaching others about proper oral hygiene
Salary Potential
The average salary for a dental hygienist ranges from $30,000-$40,000 per year. However, salaries vary widely based on geographic region and employer size. Salaries tend to increase over time due to increased demand for dental hygienists.
Education Requirements
Most states require candidates to obtain a minimum number of education credits before taking their licensing exam. Students need to complete specific courses within their program of study.
These programs usually consist of classroom instruction followed by hands-on practice under supervision. Many schools offer continuing education classes throughout the year.
Licensing Exams
All states require dental hygienists to take one of several standardized tests. Each state has its requirements regarding these examinations. That said, states allow individuals to sit multiple times until passing all the necessary sections.
Some states do not accept scores from previous attempts into consideration when determining whether someone passed or failed. Others use a combination of both score and grade point averages.
To qualify for licensure, dental hygienists must earn a GPA of 2.0 or higher. This is determined after completing an accredited school's curriculum. Students can achieve this through hard work and dedication.
In addition to earning grades that meet specific standards, you will need to demonstrate your ability to apply what you've learned during class. You'll be tested on topics including anatomy, physiology, microbiology, pharmacology, chemistry, physics, calculus, statistics, and English composition.
Certification Programs
Many dental hygienists choose to pursue certification. Certification allows them to add another credential to their resume. It demonstrates they possess specialized skills and knowledge beyond those needed to become licensed.
The American Board of Oral Health offers three levels of certifications. They include:
Certified Clinical Specialist
Diplomate in Advanced Education in General
Practice
Diplomate in Advanced Education
Take Away
I hope you now know how to become a dental hygienist. In a nutshell, you need:
Obtain a Bachelor's degree or Associate degree
Pass state licensing exams
To get a dental hygienist license, you have to pass NBDE and state-specific license exams. You can't get employed or open your practice without passing license exams.
Seek employment opportunities
Obtain a master's degree
If you want to conduct research or advance your dental hygienist career, obtaining a Master degree will be the final step to advanced dental hygienist practice.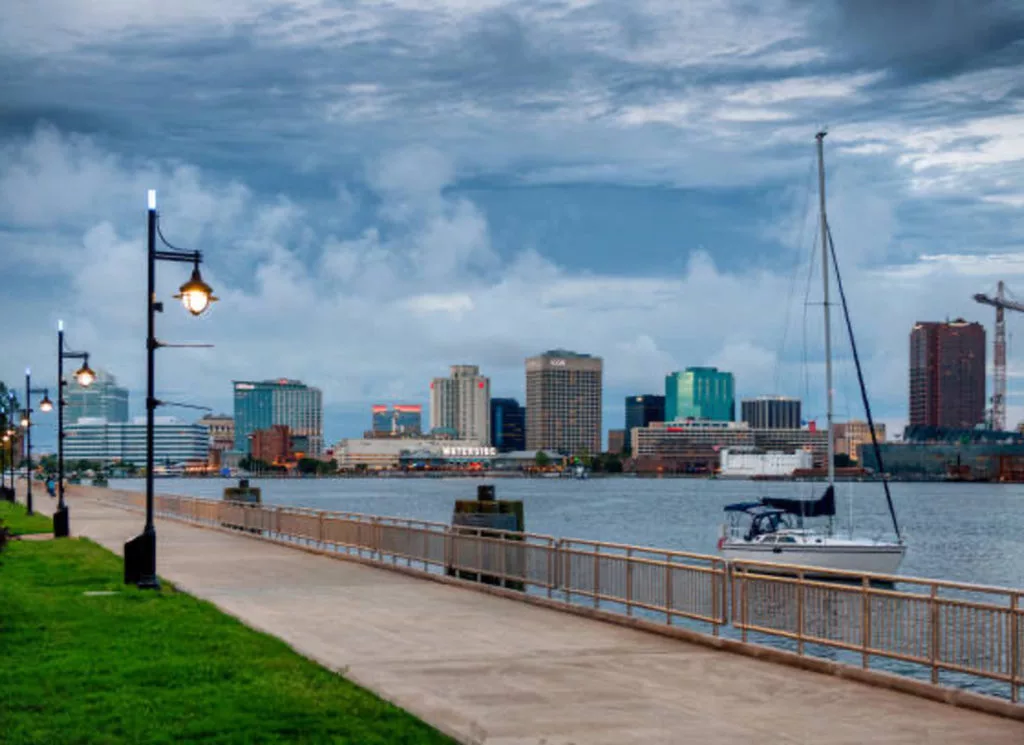 The Benefits of Being a Dentist with Benevis at a Spencer Dental and Braces Office in Norfolk Virginia
June 27, 2023
Norfolk, Virginia, is a vibrant city with a rich history. It is located at the heart of the Hampton Roads area. This city is known for its numerous waterfronts, including the Chesapeake Bay, Elizabeth River, and the Atlantic Ocean. In this blog post, we will highlight some of the reasons why Norfolk, Virginia, is a great place to live.

Celebrating Dental Assistants At Benevis
March 8, 2022
Dental assistants often act as the liaison between a dentist and a patient. They provide valuable support to the dentist and their practice.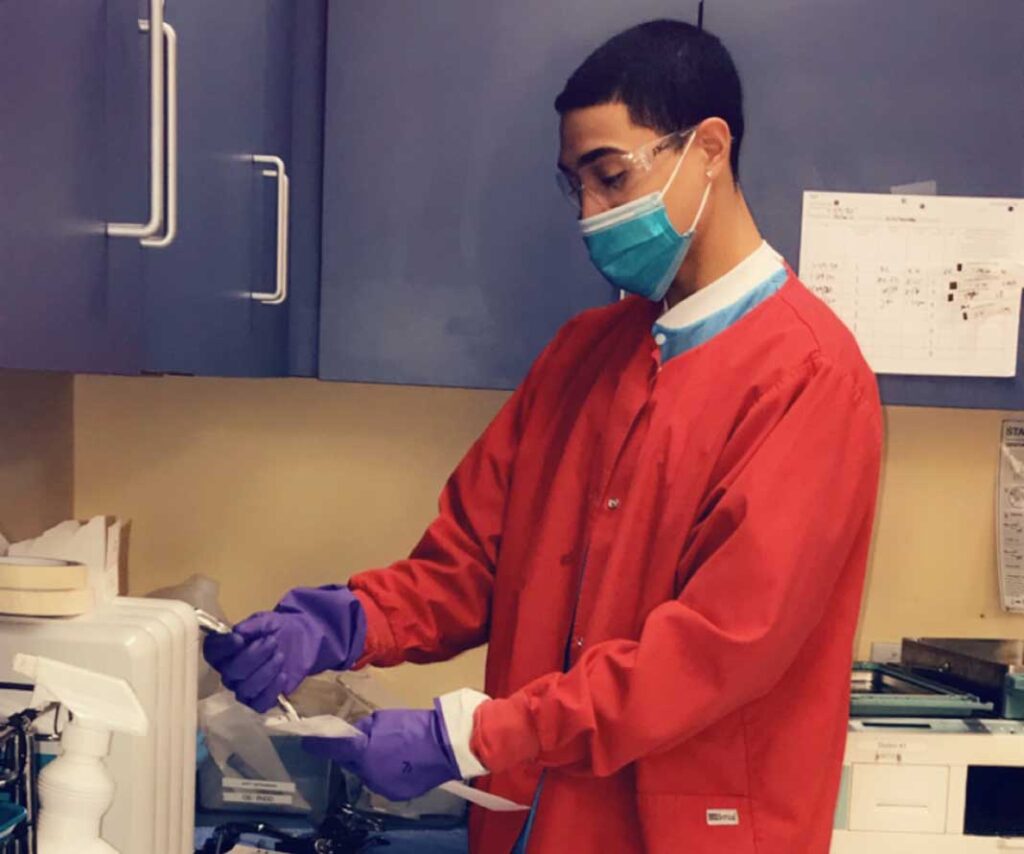 How to Become a Dental Lab Technician
November 30, 2021
When you go to the dental office, your dentist is not necessarily the only one that deals with your teeth. Other trained dental professionals take part as well. One of these is the dental lab technician.